Welcome to the Biomutant Wiki. This wiki is a collaborative resource for the game and is maintained by the contributions of the fans. Feel free to use our Discussions to discuss gameplay. All editors are welcome. Come join our community!
We currently have 167 articles, 194 photos and videos, and 513 pages.
Biomutant is an open world action role playing game being developed by Experiment 101 and published by THQ Nordic. In this game, you control a raccoon creature in a world of mutated animals. Your actions play a major part in the unfolding of a story where End is coming to the New World. Although you are guided through the world by a Storyteller that narrates every step of your journey, it's your actions and choices that'll decide how your story of survival ends. A plague is ruining the land and the Tree-of-Life is bleeding death from its roots. The Tribes stand divided, in need of someone strong enough to unite them or bring them all down ...
Notice
As the game has just been released, the wiki may not accurately describe the contents of the game. Correct information can be added by players of the game.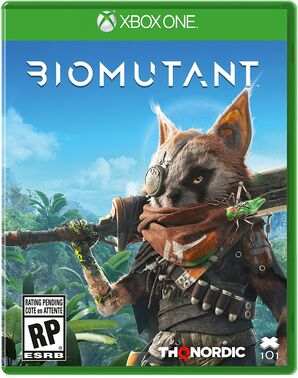 For real time discussions, use the Discord server, click the invitation link to join.
There is also a Biomutant Reddit forum but the forum is not managed by the administrators of this wiki.
Also, there is an Amino community where you can connect with other people about the topic of Biomutant.